Hello everyone!
So! The other day I was watching one of those trashy reality TV shows about plastic surgery gone wrong… Anyhoo, I was pleasantly unsurprised by the stupidness I saw.

One thing did stand out however, an African-American transsexual woman (so a man who decided to get plastic surgery and hormones to make himself look like a woman) went to the plastic surgeons with his actual woman friend, something had gone wrong with his plastic surgery and the doctors fixed it. Anyway, we know what the Bible says about homosexuality, that's not what this blog post is about…

The surgery was a classy place and the surgeons were professionals but they both looked like drag queens even though only one was but that's not what this blog post is about…

They then proceeded to wiggle their behinds at the surgeons in a manner that I have seen many African-American's incl, Beyonce do. Beyonce claimed this was African cultural dance… One was loving it and the other was totally unimpressed, well what can you expect from a trashy reality tv show but that's not what this blog post is about…

The show does a background bit on each patient and their background bit showed them at a burlesque dance club and they were dancing like strippers, the drag queen was especially good at it.. :-S I'm sure there's more to their lives than that but that's still not what this blog post is about…

What bothered me and what this blog post is about is how those two people the drag queen and his friend (who was also African-American) misrepresented African-Caribbean people, particularly African-Caribbean women. When people see that kind of stuff they tend to think that that's what we are all like and it's just not true, one moment of stupidness can set our whole ethnicity back to the 1700's.

No offence but sometimes I see African-American's (not all, I repeat NOT ALL), doing and saying some very stupid things and claiming it as their culture but it's not their original African culture it's, a culture that has been shaped by slavery and it is not their original culture. Let me give you a little lesson, come children and let me teach you….
African-American culture is comprised mainly of the scraps of African culture that the White slavers allowed them to keep. The music, food, suspicions of education, lack of community cohesiveness and the hyper-sexualization of the African-Caribbean female. Why did the slavers allow them to keep certain parts of their culture and stamped out others?
The Music
The music placated and pacified the enslaved Africans, making it easier for them to accept their slavery. Had a holistic effect on the enslaved peoples, offsetting the horrors of slavery, providing temporary relief, making it more manageable and gave them a sense of community and belonging. It pacified the enslaved African's and gave them the illusion of choice and freedom,
How it benefited White people: The holistic effects made them less resistant to White rule.
How it still benefits White people: The enhanced psycho-social realities of stardom and seeing African-Carribbean people as "stars" gives the hope that "anyone can live the American dream" and "look we're equal see Beyonce is rich etc…" This distracts them from the fact that they are still being ruled by White people. Give them a few famous people to make them think that all is well when it is not.
(N.B. I was going to say "How it benefited racist White people" but then I thought, the things that racist White people did benefited ALL White people in some way so I'll just say White people in general. Think about it, not everyone was a slaver in the late 1700's early 1800's, some were abolitionists like William Wilberforce BUT THEY ALL STILL TOOK SUGAR IN THEIR TEA…..(which would have been farmed by slaves)
The Food
The food, highly seasoned to this day and unhealthy levels of salt. Why? This is because slave food was made up of the scraps of what White people didn't want to eat, so it was highly seasoned to make it more palatable to hide what they were actually eating.
How it benefited White people: Again, this helped to pacify them and stop them rising up, helping them to cope better with their disenfranchisement.
How it still benefits White people: It's unhealthy and gives hundreds of African-American people lifestyle diseases every year, they then have to go to White people go to "Massa" and willingly hand over their money to help cure them. White people are capitalising off African-American's still using slave coping mechanisms with their food.
Lack of interest in education
The lack of interest in education and the cannibalistic (metaphorically) way some African-American's and other people from the African diaspora who live outside of Africa can behave is appalling. We really do have a problem in our communities when someone wants to better themselves they are sometimes rejected by the community as trying to be "uppity" or "lazy and don't want to work". Rubbish.
How it benefited White people: Stopped the enslaved African's and the eventually emancipated African's from educating themselves and getting ahead in life. It kept them perpetually subordinated even after slavery. It also gave them reason to assume that African-American's were feeble minded, not possible of educating and happy for a lower position in life.
How it still benefits White people: It splits the communities making them disorganized and means they have to constantly look to the White man to help them and they are never able to rise to a position to be able to help themselves. It stops them from sorting out their communities fully and gives any White people who still believe in Eugenics or are just racist for racist sake reason to assume that African-American's are feeble minded, not possible of educating and happy for a lower position in life. Keeps the whole community subjugated and reluctant to improve.
Lack of Community Cohesion
This cultural phenomenon is particular to people from the African diaspora. Not necessarily a problem initially created by White people but it has been worsened and exploited by them. The hierarchy according to skin colour THAT WAS CREATED BY WHITE PEOPLE -_-
How it benefited White people: It stopped the African's caring for each regardless of colour other and fixing their communities and rising up
How it still benefits White people: It stops the African diaspora caring for each regardless of colour other and fixing our communities and rising up, voting as a cohesive ground en mass and making sure someone like Donald Trump never gets into the Whitehouse again!
The Hyper-Sexualisation of the African-American female
This plays into the hands of the imperialist agenda of White patriarchy. The idea that the African-Amerian woman is somehow overly or overtly sexual, whereas White women are pure and virginal. We see this in modern times when we look at the overtly sexual way some female musicians, models, you name it anyone African-American in the public eye is viewed/presented, some of them don't even realise what they are doing.
How it benefited White people: For years during slave times this trope was used t legitimise African-American women being seen as nothing more than sexual animals and good for nothing else. This trope has been also been used to justify the abuse, disenfranchisement and rape of African-American women because if they are hyper-sexual animals they were asking for it right?
How it still benefits White people: Gives them leave to still treat our women with suspicion like animals and continue to use us sexually and discard us cruelly when they are done. This also is off-putting for White men who maybe do not want to associate with us because of it and stops White women wanting to be us further separating the ethnic groups, lifting the White women over the African diaspora women, keeping both the White women and the African diaspora women subject to White men's ideas of womanhood and keeping the African diaspora women subject to African diaspora men. (African diaspora is just another term for someone with African heritage).
I've got nothing against White people, I'm into my vanilla in a big way. All of my boyfriends were White despite my first crush being Jamaican. I can't help it if I keep on bumping into White guys who like Brown women but understand what is going on and don't set your people back to the 18th Century with your behaviour.
There is nothing inherently wrong with art, food, not wanting to go to university and sex. However, just understand that these things can be distractions from your purpose. Watch the kinds of cultural traditions that racist White people encourage you to do. These things can be distractions that help to debase you and your people.
Be weary of these tropes and make sure that your behaviour is your own and not the outworking of patriarchal White man's imperialistic vision designed to debase and make money off you. We (African-Caribbean people) have a rich heritage that has been stripped of all of it's colour, it's community and dignity by slavery. Do not misappropriate it. When you see other people wiggling their bums and gyrating claiming that as culture don't emulate it, it's not our culture, it is an imperialistic reading of what a "Black person" is. Such behaviour is encouraged because it dehumanizes us and that makes us easier to exploit and make money off us.
I refuse to take on collective guilt for other peoples stupidity but that does not mean that people outside of the African diaspora don't have a collective understanding of us either.
That drag queen who was African-American and his friend lived up to the stereotypes put in place way back in the Antebellum south. The White man who he was giving his money to, to help fix his self inflicted problem was encouraging him and his female friend to do the things that kept him wrapped up in the predicament he was in, in the first place, which rendered him no choice but to willingly give his money to a White man. (He got implants so he could look bootylicious and act like a whore and he was being bootylicious and acting like a whore in the surgeons office and the surgeon encouraged him and his friend to carry on but wanting to be that way is why he ended up in the surgery giving the man money do you see the cycle?). There's nothing wrong with being sexy, we are all sexual beings because we're human but be sexual and sensual not debauched and contextualise it properly. Right place right time, in a way that doesn't compromise you:
e.g. bikini on the beach, great idea! bikini at a funeral… maybe not lol.
Certain cultural activities are also used to pacify ethnic groups, acting as cultural opiates, making you happy to accept your lot and not fight for progress because you're having too much of a good time, whilst giving the ruling class reason not to allow you too. Take Britain for example. In the late 1950's there were race riots, the African-Caribbean population wanted better treatment and there were racial tensions. So what did the British government do to appease them and make them quiet down.? They let them have a big party that they still do annually known today as the Notting Hill Carnival…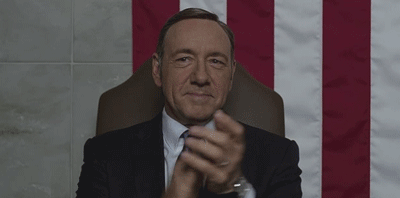 How nice…
Catherine